Office of Benefits & Retirement Services
OPEN ENROLLMENT CLOSED
The PWCS annual open enrollment period for health/dental/vision insurance and flexible benefits is now closed.  Open enrollment was April 15 - May 15.  We are no longer accepting enrollment/change paperwork at this time.

Open Enrollment confirmation letters will be mailed to all benefit participants after May 26, 2015.  
Any employee new to VRS from January 1, 2014 on is part of the VRS Hybrid retirement plan.  Do you still have questions about the VRS Hybrid plan?
 
ICMA-RC, the investment company that manages the defined contribution portion of the VRS Hybrid plan, is holding information sessions for PWCS employees at the Kelly Leadership Center on Tuesday, May 26 at 5:15 p.m. Please click here for a flyer with more details and how to register.  Please RSVP to benefitsseminar@pwcs.edu if you would like to attend.
 
Steven Scott from ICMA-RC will also be available for one-on-one appointments if you would like to sit down with someone for a personal consultation from 1:30 to 4:30.  Please email me directly at arguetjd@pwcs.edu to schedule an individual appointment.

 Changes to your voluntary contributions of up to 4% into the VRS Hybrid plan can be made through June 15 to take effect with the next quarter with July paychecks.
For further information regarding the VRS Hybrid plan, please visit www.varetire.org/hybrid
Changes to the HMO Guest Membership Program
The HMO Guest Membership Program will be making the following change to their guidelines effective July 1, 2015.        
~
An HMO Guest Member cannot permanently live outside their home plan service area.  HMO members who temporarily reside outside their Home Plan service area, due to a work assignment, college, or a retiree with dual residence are permitted a Guest Membership of 6 months duration.
~
Members enrolled in the HMO Guest Membership Program must maintain a permanent residence within the Home Plan service area.
Members who meet the HMO Guest Membership qualifications are required to reapply for Guest Membership every 6 months.  This must be done within the last 30 days of their six month membership period - prior to their Guest Membership terminating.  Anthem does not send any type of advance notice to HMO Guest Members notifying them their membership in the Program is ending.
Any members who are permanently living outside the service area will receive a letter notifying them their Guest Membership will terminate effective July 1, 2015.  Members found to be
permanently
living outside the Anthem HealthKeepers service area will need to make other arrangements for health insurance coverage prior to this date.
Members who have questions about this guideline change can contact Anthem by phone or email. 
What Type of Retirement Saver Are You?
Take a quick quiz to discover what type of retirement saver you are—then get specific tips on how to take charge of your retirement. Knowing what type of saver you are can help you engage with your retirement plan in the way that works best for you. 
Visit
www.chiefretirementsavingsofficer.com
and click the Find Out button. On the next page, in the Entry Code field type, enter PWC. The quiz takes less than 10 minutes to complete.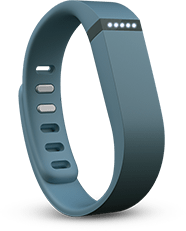 Any employee who completes the quiz with this code before
May 15
will be entered in a raffle to win a Fitbit Flex Activity and Sleep Tracker.
Use it to help you pursue a healthier lifestyle!
Click here for more information.
---
Anthem Wellness News - April 2015
Blood Pressure News
In this issue:
This May Help Ward Off Stroke in Some with High BP
Health Tips: Get More Nutrients From Veggies
Insomnia Linked to High Blood Pressure in Study
Salt May Be Bad for More Than Your Blood Pressure
---
PWCS Tuition Reimbursement Program Update
PWCS Tuition Reimbursement Program Update
The purpose of the PWCS Tuition Reimbursement Program is to encourage professional growth and development, to meet certification and license renewal requirements, and to increase instructional knowledge and skills sets. This program is available on a first-come-first-served basis, contingent on the availability of budgeted funds. The Office of Benefits & Retirement Services has received a large number of reimbursement requests this year, and our funds are now depleted. At this time there are not any funds available for future requests for classes within the current fiscal year through June 30, 2015. Any future requests received would be put on a waitlist.
Contingent on the approved budget, funding should be available for courses for the new fiscal year, with end dates from July 1, 2015-June 30, 2016. Courses taken within the 2014-15 fiscal year cannot be approved for 2015-16 funds. For all future requests, please remember that requests must be submitted upon registration for your course and we will not accept requests for courses that have already been completed.
If you have received approval for a course, your reimbursement will be processed upon completion of your course and submission of your grade of B or better. If you have submitted paperwork, you will be advised if you are approved or placed on the waitlist.
Provisionally licensed teachers in core subject areas
fall under the No Child Left Behind Tuition Reimbursement Program. Funds are currently still available with this program for current fiscal year classes and VCLA, VRE, Praxis II and other tests required for completion of provisional licensure for core subject teachers through NCLB. Testing reimbursement is only available for tests required for teacher certification requirements, and only for current teachers in core subjects, not teaching assistants, as regulated by the NCLB grant.
Please contact Jill Argueta in the Office of Benefits and Retirement Services with questions regarding your particular eligibility.
Additional information, amounts of reimbursement and forms are available on the Benefits Web Page by selecting Tuition Reimbursement from the navigation menu or by emailing
Benefits@pwcs.edu
.
---
CREDIT PROTECTION SERVICES AVAILABLE FROM ANTHEM
Anthem has provided information on how to immediately enroll in credit protection services to all members who are potentially impacted by the Cyber Attack.  
Starting February 13, 2015, current and former Anthem members can visit AnthemFacts.com to learn more about credit monitoring and identity theft repair services provided by AllClear ID, a leading and trusted identity protection provider. All services are available for two years.   
Identity theft repair services are available to Anthem members who feel they have experienced fraud. For members who have been impacted by the cyber attack, these services are automatically available and do not require enrollment. Please visit AnthemFacts.com to learn how to access these services. Members may access identity repair services by calling 877-263-7995.
Credit monitoring services require a member to actively enroll because the member must provide their personal information and consent to have their credit monitored. Members can enroll at any time during the 24 month coverage period, and can learn how to sign up at AnthemFacts.com. Members who do not have access to the Internet may call 877-263-7995 for assistance.
Anthem EdWard Member Notice
---
ANTHEM ALERT - PROTECT YOURSELF FROM EMAIL SCAMS
Virginia residents who may have been impacted by the cyber attack against Anthem, should be aware of scam email campaigns targeting current and former Anthem members. These scams, designed to capture personal information (known as "phishing") are designed to appear as if they are from Anthem and the emails include a "click here" link for credit monitoring. These emails are NOT from Anthem.

• DO NOT click on any links in email.
• DO NOT reply to the email or reach out to the senders in any way.
• DO NOT supply any information on the website that may open, if you have clicked on a link in email.
• DO NOT open any attachments that arrive with email.

Anthem is not calling members regarding the cyber attack and is not asking for credit card information or social security numbers over the phone.

This outreach is from scam artists who are trying to trick consumers into sharing personal data. There is no indication that the scam email campaigns are being conducted by those that committed the cyber attack, or that the information accessed in the attack is being used by the scammers.

Anthem will contact current and former members via mail delivered by the U.S. Postal Service about the cyber attack with specific information on how to enroll in credit monitoring. Affected members will receive free credit monitoring and ID protection services.

For more guidance on recognizing scam email, please visit the FTC Website: http://www.consumer.ftc.gov/articles/0003-phishing.

For more information on the cyber attack, please visit www.anthemfacts.com.

 
---
2015 Retirement Savings Annual IRS Limits
The IRS has announced the 2015 contribution limits for retirement savings accounts, including contribution limits for 403(b) and 457 plans.  To change your contributions to Lincoln Financial please visit
www.LincolnFinancial.com
, call 1.800.234.3500 or contact the
Lincoln Financial Retirement Consultant
for your work location.  
| | | |
| --- | --- | --- |
|  TAX YEAR | 2015 | 2014 |
| AGE 49 AND UNDER | $18,000 | $17,500 |
| AGE 50+ | Additional $6,000 | Additional $5,500 |
---
LiveHealth Online - Anthem Health Service
Enroll at livehealthonline.com 
What is LiveHealth Online?
LiveHealth Online is a convenient way for you to talk with and get treatment from a doctor at livehealthonline.com or on your smartphone or tablet using the free app. It is secure, private, easy-to-use and affordable. You can have live, instant or planned visits with doctors seven days a week, 24 hours a day. You use two-way video conferencing, along with instant messaging.
Why would I use LiveHealth Online instead of going to visit my doctor in person?
The choice to use LiveHealth Online is different for each person. For some, busy schedules, location or other conflicts make it hard to get to the doctor's offi ce. It also depends on the type of condition you need care or treatment for.  Sometimes there's just no substitute for going to the doctor in person. But other times, the convenience of having a doctor a click away can help you get the care you need when you need it.
When is LiveHealth Online available?
Doctors are available on LiveHealth Online seven days a week, 24 hours a day, 365 days a year.
Do doctors have access to my health information?
If you enroll and set up an account, doctors who use LiveHealth Online can access your health information and review previous treatment recommendations and information from prior LiveHealth Online visits.
How much does it cost to use LiveHealth Online?
You can see a doctor using LiveHealth Online for the same cost as your regular doctor visits. You just have to enroll for free at livehealthonline.com or on the app, and choose a doctor to see your cost. Without enrolling, your health plan won't be able to cover your visit.
LiveHealth Online - Easy, fast doctor visits.
All from the comfort of your own computer or mobile device.
Smartphone or tablet using the free app.
---